I am totally blessed by my heavenly father, Jesus!
I say 'totally' a lot.
I also say 'dude' a lot.
I love to decorate on a budget; recently I've discovered
thrift stores, and I will never look back!
I believe sometimes it's ok to spend some money on something
special—but if you can make it yourself, then it's just plain dumb.
I love being creative; painting, building, up-cycling, anything
I can get my hands on.
I'm a work at home Mom.
I'm Cuban and Dominican, and fluent in Spanish.
I am technologically challenged.
I'm grateful to God for everything!  He's with me every minute; in all the boring
and mundane, in the exciting and exhilarating, He's there.
I'm married to the man of my dreams.  I love every good and bad time, in sickness and in health.  He blessed me with 2 beautiful step kids, and later with my little man, Chase!
 
When we got married I moved in to his condo.  For 7 years (SEVEN!) we went to every open house and scoured through every listing on the hunt for a single family home.  The market was outrageously high and then suddenly crashed and burned (as did our condo value).  We endured it all in our little
condo, year after year faithfully praying for the day that God will bless us
with a home with more space and a yard for our family of five!  Not without frustration, but faithfully nonetheless!
Jeremiah 29:11: For I know the plans I
have for you," declares the Lord, "plans to prosper you and not to harm you,
plans to give you hope and a future.
Photos are a courtesy of: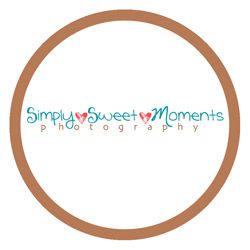 In the summer of 2011, our Lord came through for us, he blessed us with a great house on a hill overlooking the beautiful city lights of Orange County.  It's not the biggest or most amazing house out there, but to us, it's perfect.  It was appointed as ours by God!  All in His time!
Now I had this wonderfully BLANK canvas to fill up!  Daunting? Yes.  Fun?  Uh—yeah!  I started painting, building, remaking, up-cycling, and making over almost daily.  Starting this blog was inevitable, my friends and family were getting sick of seeing before/after shots!
This blog has been a blessing!  I've met so many wonderful new bloggy friends' through comments and on my facebook page, and have been inspired by countless creative minds!
Thank you for sharing this adventure with me.  I hope you're 
inspired to pull out your drill 
and glue gun and CREATE!
I'm thankful you're here and hope you enjoy your visit, and
come back frequently!
I love that you're inspired to use and copy my ideas, that's why I blog about them!  However, if you'd like to use my pictures and/or content I'd ask that you please credit my blog, and link back to it.  Thanks so much!
~Disclosure~
This policy is valid from 10 July 2012
Chase the Star is a personal blog written and edited by me. This blog accepts forms of cash advertising, sponsorship, paid insertions or other forms of compensation.
The compensation received will never influence the content, topics or posts made in this blog. All advertising is in the form of advertisements generated by a third party ad network. Those advertisements will be identified as paid advertisements.
I am compensated to provide opinion on products, services, websites and various other topics. Even though I receive compensation for my posts or advertisements, I will always give my absolute honest opinions, findings, beliefs, or experiences on those topics or products. The views and opinions expressed on this blog are purely my own. Any product claim, statistic, quote or other representation about a product or service should be verified with the manufacturer, provider or party in question.  If you have any concerns with any product advertised or mentioned in this blog, please contact the manufacturer directly.
This blog does not contain any content which might present a conflict of interest.
To get your own policy, go to http://www.disclosurepolicy.org
We use third-party advertising companies to serve ads when you visit our Web site. These companies may use aggregated information (not including your name, address, email address or telephone number) about your visits to this and other Web sites in order to provide advertisements about goods and services of interest to you. If you would like more information about this practice and to know your choices about not having this information used by these companies, please see: http://www.networkadvertising.org/managing/opt_out.asp