Happy New Year!  
Hope you all had a great time 
ringing in 2013!
Last week was a little slow, with the Christmas holiday and all, so there weren't as many party animals out there – at least not to the online parties!  However, we still had some incredible talent link up, so here are our favorites from last weeks link party!
And there you have it, the last batch of features from 2012.  Join us tomorrow for the first party of 2013 – let's make it a great one.  
As always, I can't wait to see what you've been creating!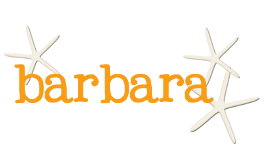 The following two tabs change content below.
Barbara is a lover of all things creative, simple, and budget friendly. Chase the Star began in 2012 as a creative outlet and to chronicle her DIY and crafty adventures. She is a working mom and wife residing in sunny Southern California.
Latest posts by Barbara @ Chase the Star (see all)